BEVEL UP
Bevel has filled a gap in the grooming industry since creating a shave system dedicated to men of color with aid of avoiding ingrown hairs and razor bumps. Following such swift traction, the brand has been endorsed by many figurative men in the entertainment business, such as Queens-born rapper Nas.
The system started off primarily as a bundle deal, which included a safety razor, shave brush, priming oil, shave cream, restoring balm and 60 blades (free). Then going into a "A La Carte" format before getting into wholesale where you can purchase products from two of the nations largest retailers, Amazon and Target. As the brand is in full speed, they closed out 2018 with some rather huge news as being acquired by grooming giant, Proctor&Gamble. Uprooting the company from their Silicon Valley home to Atlanta where a large percentage of their consumer is based. And not too shortly after that, another surprise from Bevel…the launch of Bevel Skin.
This sort of move seemed like a no brainer but also anticipated by many. A 4 part skin-care system that has clear benefits for oily and combination skin. Such as the Face Wash with witch hazel, coconut water and tea tree oil in the cleanser to help reduce excess oil without drying out your face. While of course (in Bevel fashion) going along with the bundle is more ideal, however products can be purchased A La Carte. Here is what they are: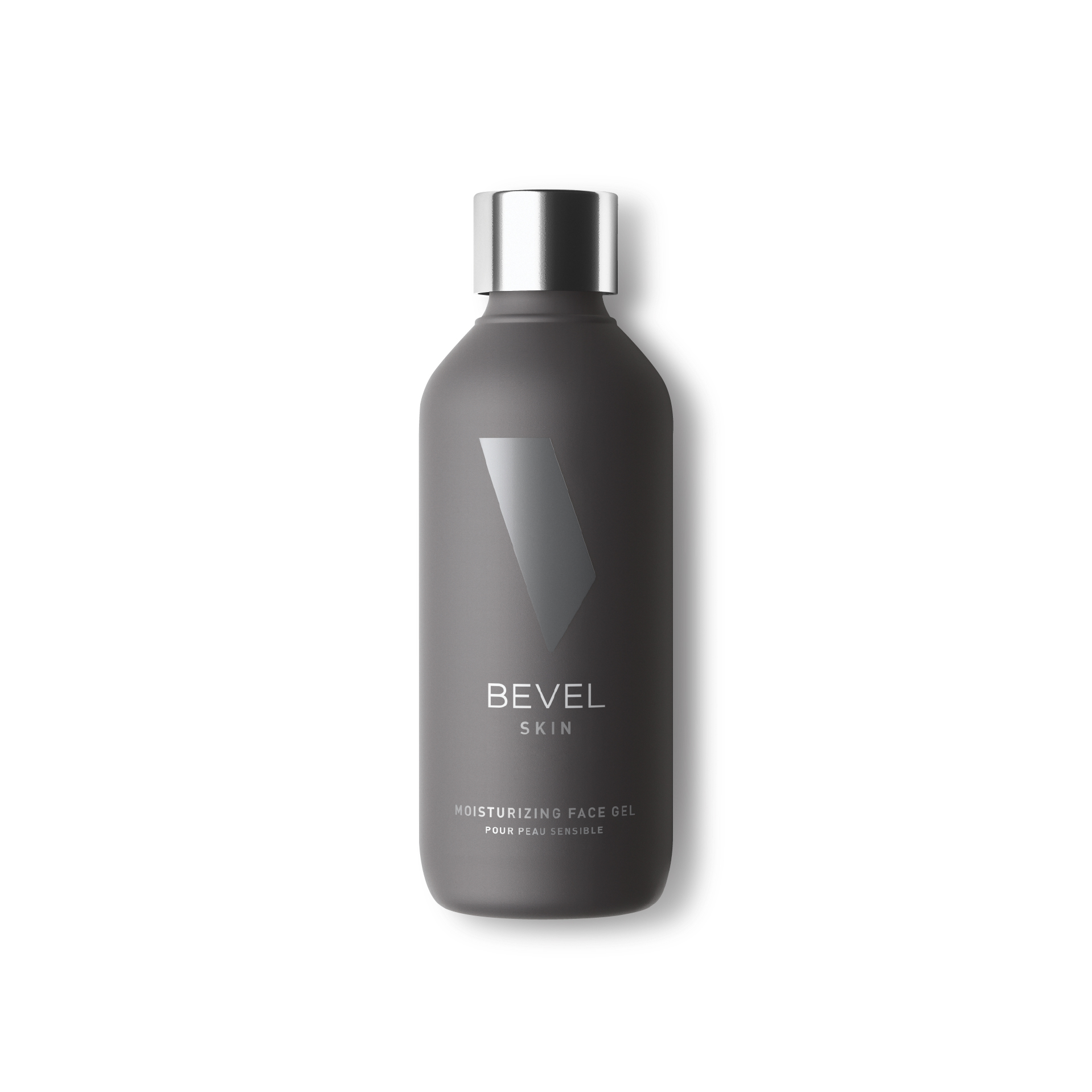 FACE WASH — $11.95
Helps cleanse, revitalize and hydrate skin for a fresher, healthier.

AM/PM: Massage a dime-sized amount over wet face and neck. Rinse with warm water.

NO Parabens, Phthalates, Sulfates, Dyes, Silicones or Artificial Fragrances

Contains Tea Tree Oil, Coconut Water, Witch Hazel Extract, Ninacinamide.
EXFOLIATING TONER — $13.95
10% Glycolic Acid helps avoid ingrown hairs and exfoliates dead skin.

2X WEEK/ PM: Saturate cotton pad and apply to clean face and neck. Once dry, apply Bevel's Moisturizing Face Gel.

NO Parabens, Phthalates, Sulfates, Dyes, Silicones or Artificial Fragrances

Aloe Vera, Witch Hazel Extract, Ninacinamide.
MOISTURIZING FACE GEL — $13.95
Hydrating gel formula reduces dryness and oiliness.

AM/PM: Massage a dime-sized amount over face and neck. Apply after using our Face Wash or 10% Glycolic Acid Exfoliating Toner.

NO Parabens, Phthalates, Sulfates, Dyes, Silicones or Artificial Fragrances

Vitamin C, Vitamin E, Algae Extract, Manuka Honey
SPOT CORRECTOR — $15.95
Vitamin C infused correcting serum helps even skin tone and fight hyperpigmentation.

PM: Apply a drop-sized amount to problem areas and allow to dry.

NO Parabens, Phthalates, Sulfates, Dyes, Silicones or Artificial Fragrances

9% Lactic Acid, Vitamin C, Shea Butter