BEST CARRY-ON EVER!
In recent years, people are no longer seeking to spend money on material things but more so invest in experiences, with travel being at the top of the list. Determining a destination seems to be the least of ones worries but leading up to the day to depart, the tasking process is packing. Which let's be honest….we ALL wait until the very last minute. Whether it's just a weekend get away or an extended stay, we've got the best carry-ons to keep you (and your mind) contained. Not to mention very stylish and affordable.
AWAY "THE CARRY-ON" — $225
The "go-to" luggage brand Away has the perfect carry-on that fits in any overhead bin of most major airlines. A polycarbonate shell with an ejectable battery to charge you smart devices. Along with 360° spinner wheels that will have you strolling anywhere with ease. An interior compression system with a hidden laundry bag will have your necessary products properly separated.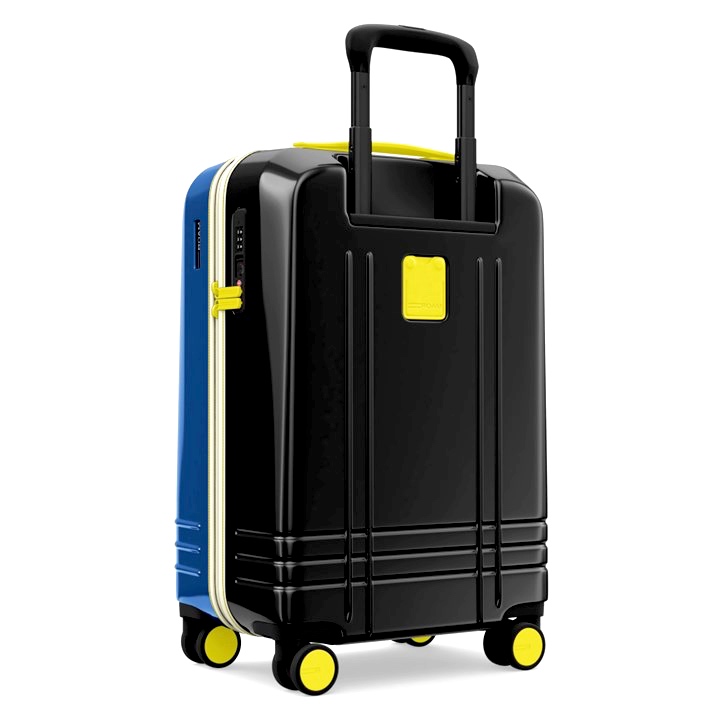 ROAM LUGGAGE "The Jaunt" — $450
How can one recognize their luggage in a sea of the same silhouettes and colors in any given airport? Well how about you make it REALLY stand out with Roam Luggage color customization feature, in which there are more than 1 million options!! From the wheel hubcaps to the back shell and everything in between. A sleek, light weight exterior that's 100% virgin polycarbonate saturated with pigments which means no scratches here! High quality Hinomoto wheels use ball bearings to deliver a smooth and quiet ride, even on the toughest surfaces. With a telescoping handle to minimize side-to-side wiggle that's also designed ergonomically for an easy, comfortable grip.

TRAVELER'S CHOICE "THE PIAZZA" — $79.99
Traveler's Choice is the smart luggage that remains FAA and airline complaint. The Piazza expandable carry-on has a beautiful brushed texture finish on the exterior hardshell with black nickel matching hardware. This lightweight piece features a built-in USB port with a universal pouch to hold your own power bank. A clamshell structure with two separate compartments that's fully-lined with a zippered mesh pocket. 5-point cross straps will definitely help keep your items from shifting about. A multi-stage locking telescopic handle system with retractable top and side grab handles.
HERSCHEL "Trade Carry-On" — $179.99
The Trade Carry-On from Herschel is a durable four-wheel hard shell piece that meets the size allowance standards for all major airlines. Black and white stripes line the interior with a split design zippered mesh storage and garment compartment with cross straps. 2-way exposed zipper and retractable 3 stage locking trolley handle. 4 multi-directional dual polyurethane wheel cause for easy navigation.

AMAZONBASICS 20" CARRY-ON — $49.99
We know you can find just about ANYTHING on Amazon! And to no surprise, Amazon has created their own line of products called Amazon Basics. Within this collection are a plethora of goods from household products to travel items. They offer the perfect 20-inch hard side luggage with a scratch-resistant surface. Fully lined interior with a divider and 150D-polyester interior organizer with 3-zipped pockets. Expandable for up to 15% additional packing capacity with solid, strong zippers; telescoping handle for comfortable maneuvering; securely mounted short handle. 4 double spinner wheels ensure smooth-rolling mobility in any direction.
RIMOWA "Cabin S" — $540
RIMOWA'S lightest ever suitcase was designed to offer optimum stability while providing supreme portability without compromising on durability. Polycarbonate shell with TSA approved locks. A telescope handle engineered to offer seamless stage-free adjustment for maximum comfort and smooth maneuverability. Ball-bearing mounted wheels with cushioned axels that guarantees stable and effortless steering.